Displaying items by tag: biriyani
Wednesday, 23 August 2017 13:19

My favourite Biryani meme on social media says 'I can't make everyone happy, I am not Biryani!!" Biryani has always been associated with happiness and bliss in pop culture, but when Biryani gets associated with terrorism, I have all the reasons to get upset and invoke that cliché Bollywood tag-line in Biryani's defence. Yes, the ubiquitous Biryani needs a defence from the symbolic violence. 
Wednesday, 03 August 2016 09:52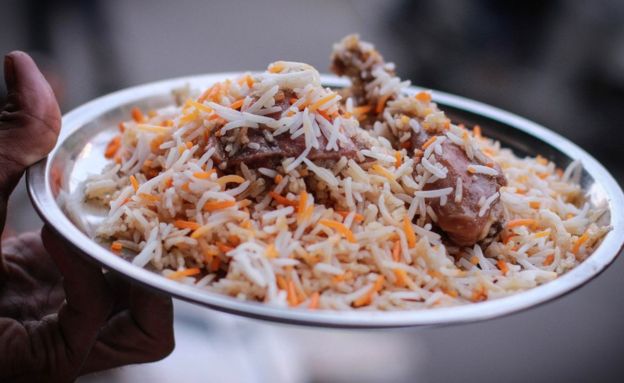 Biriyani is the quintessential celebratory dish in India and an aromatic delicacy that dazzles as a sublime one-dish meal, writes historian and food expert Pushpesh Pant.
The 400-year-old city of Hyderabad is linked in popular mind for its signature biriyani as much as it is with the exquisitely constructed Charminar monument.