Displaying items by tag: guide
Tuesday, 19 July 2016 22:41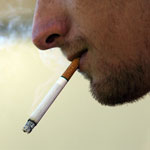 There aren't many of us who don't have some bad habit we'd like to quit: smoking, sweets, shopping, nail-biting, porn, excessive checking of phones or social media, other distractions …
The problem is that we think we don't have the willpower, faced with past evidence of failure after failure when we've tried to quit before.
We don't think we can quit, so we don't even try. Or if we do try, we give ourselves an "out," and don't fully commit ourselves.
Let me tell you this: quitting a bad habit takes everything you've got.