Displaying items by tag: figher
Wednesday, 28 September 2016 12:12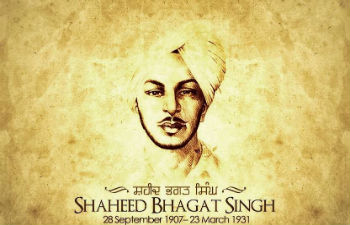 Shaheed Bhagat Singh, as every Indian knows was born on 28th Sep 1907, and lived for only 23 years with the only dream to free the Greatest Nation in the World; India, which, he always called "Bharat Mata". Although he lived only for 23 years, he could inspire lot many freedom fighters and youth of India to fight for the country.
Monday, 15 August 2016 15:35
The younger generation may not even remember the name of Hafiz Mohammad Ibrahim. A freedom fighter, a minister par excellence and statesman beyond recognition, Hafiz Ibrahim remains an unsung hero of India.